We are the music makers, And we are the dreamers of dreams,
We are the movers and shakers, of the world forever, it seems. Arthur W.E. O' Shaughnessy
Music Lessons for All Ages
We are the Music Makers providing music lessons for all ages, beginner to Diploma level.
​
Clare Music Makers (CMM) was founded in 1994; our studios are convienently located in Ennis town centre.
We are a proud partnership of professional musician-teachers committed to the highest standards in music teaching and performance.
​
The teaching approach is supportive, noncompetitive and motivational, with an emphasis on parental involvement.
The mission of CMM is to advance and encourage the art of music by ...
Clare Music Makers
​
Open Day
10am to 1pm
Join our faculty for a tea/coffee and a chat on
Saturday 4th September 2021 10am- 1pm
​
Have you ever thought about learning to play an instrument, joining a band, choir or an orchestra?
Well think no longer come along to our "Open Day" where you will have the opportunity to try out all our instruments, meet the tutors and ask questions.
​
We are now enrolling for September 2021, come along and hear about the exciting work that takes place at the Clare Music Makers!

All Welcome
Monday 2.30pm - 6.30pm
Tuesday 2.30pm - 6.30pm
Wednesday 2.30pm - 6.30pm
Thursday Closed
Friday 11.00am - 5.30pm
Saturday 9.00am - 12.30pm
​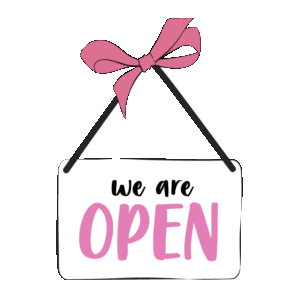 Please Call Office to arrange appointment
promotion of musical events, including concerts, recitals, workshops and special celebrations;


encouragement of outreach musical activities and events in schools,libraries, hospitals, homes for the elderly, in cultural and resource centre;


encouragement and support for the commissioning and performance of new compositions;


development of public appreciation and support for classical music;


promotion of the Shannon region as a destination for music students and visitors from Ireland and other countries;


encouragement and support of Summer Music on the Shannon school and festival.
Clare Music Makers
Term 1 Resumes
​
Clare Music Makers
Term 2 Begins
​
Here at Clare Music Makers we are committed to providing a safe environment for children and young people. Children's welfare and safety is our top priority. We comply with Children First: National Guidelines for Child Protection and Welfare. To help us achieve this, we have a Child Protection Policy and Procedures book, which guide our work. Parents/guardians are children's primary carers. We work in partnership with parents/guardians to ensure children's safety and enjoyment of the activities we offer. We ask you to take some time to read our guidelines and programme information. If you have any questions or concerns, please contact Michelle Hennessy, our Designated Person for Child Protection.